The release notes for Moments 1.2.0-0638 state:
Supports Shared Photo Library, allowing admins and authorized users to collaboratively edit the photos and albums in there.
But how you do that is not obvious.
Here's what you do
1. Log in with any administrator account
2. Go into Moments
3. In the bottom left corner, click on your profile picture (or letter, if you haven't entered a profile pic) and choose Settings. Then follow the steps shown below.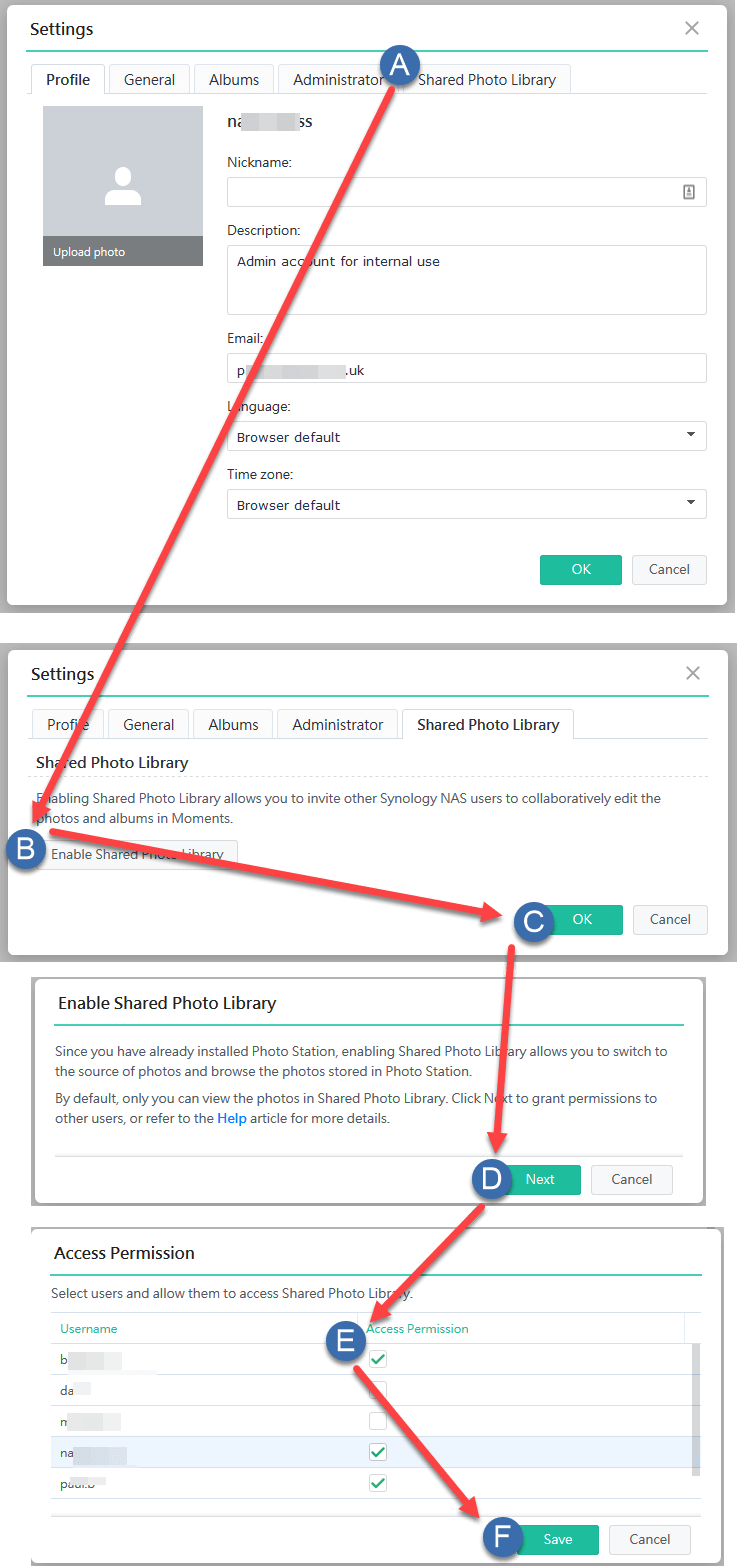 That completes setup
Accessing the Shared Library
Every user to whom you granted Shared Library permissions will now have this drop down (A) when they enter Moments and can switch to it.
(C) It doesn't matter that Photo Station already has the images indexed. Moments needs to build its own index, so you will have to wait for the grey placeholders to resolve to thumbnails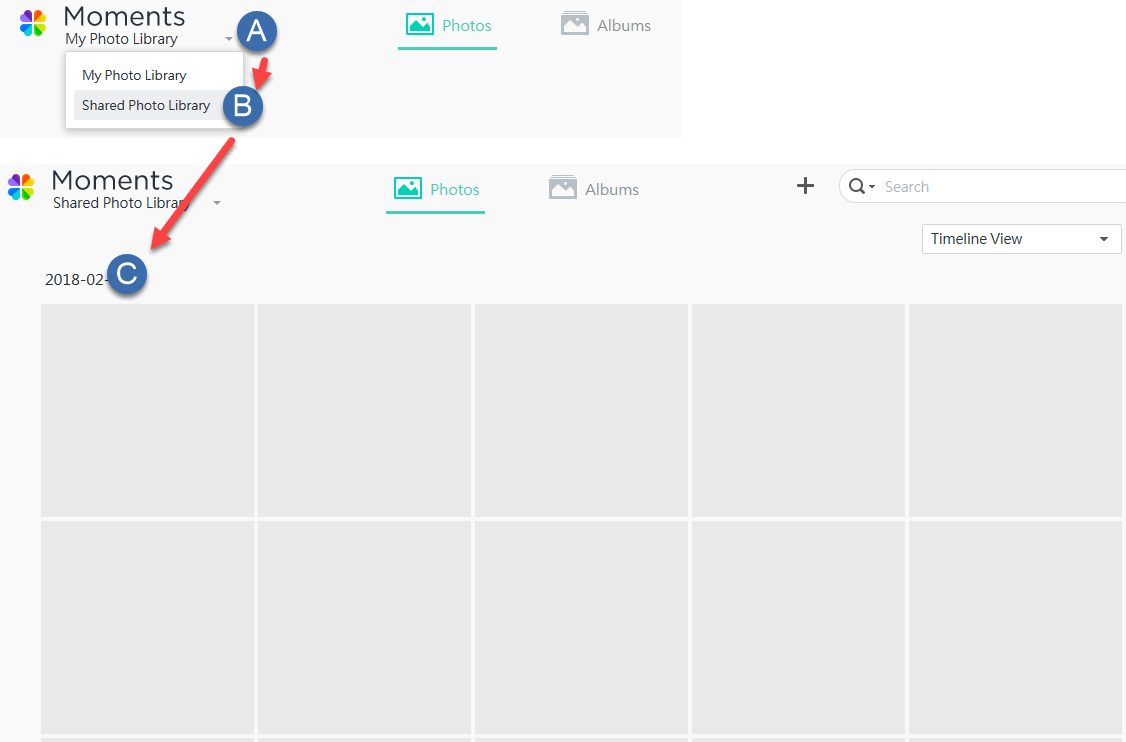 That's all there is to it!
Paul Barrett