Like all things in life, it's easy when you know how and difficult when you don't. This is never more true than in the case of email systems. In a previous article we looked at installing MailPlus Server with a 3rd Party Relay Agent to do the heavy lifting. In this article we are going see how to install Synology MailPlus Server as a Synology end-to-end solution, with no 3rd party relay servers. This introduces a lot more complexity.
I couldn't properly understand the subject without a visualisation so I created a diagram that shows roughly how it all fits together. Note: It's like the map of the London Underground – what's shown on the map isn't intended to reflect the above ground geography because that would make it much harder to read.
The numbered circles correspond with explanatory notes and installation guides in the expanding sections beneath the diagram.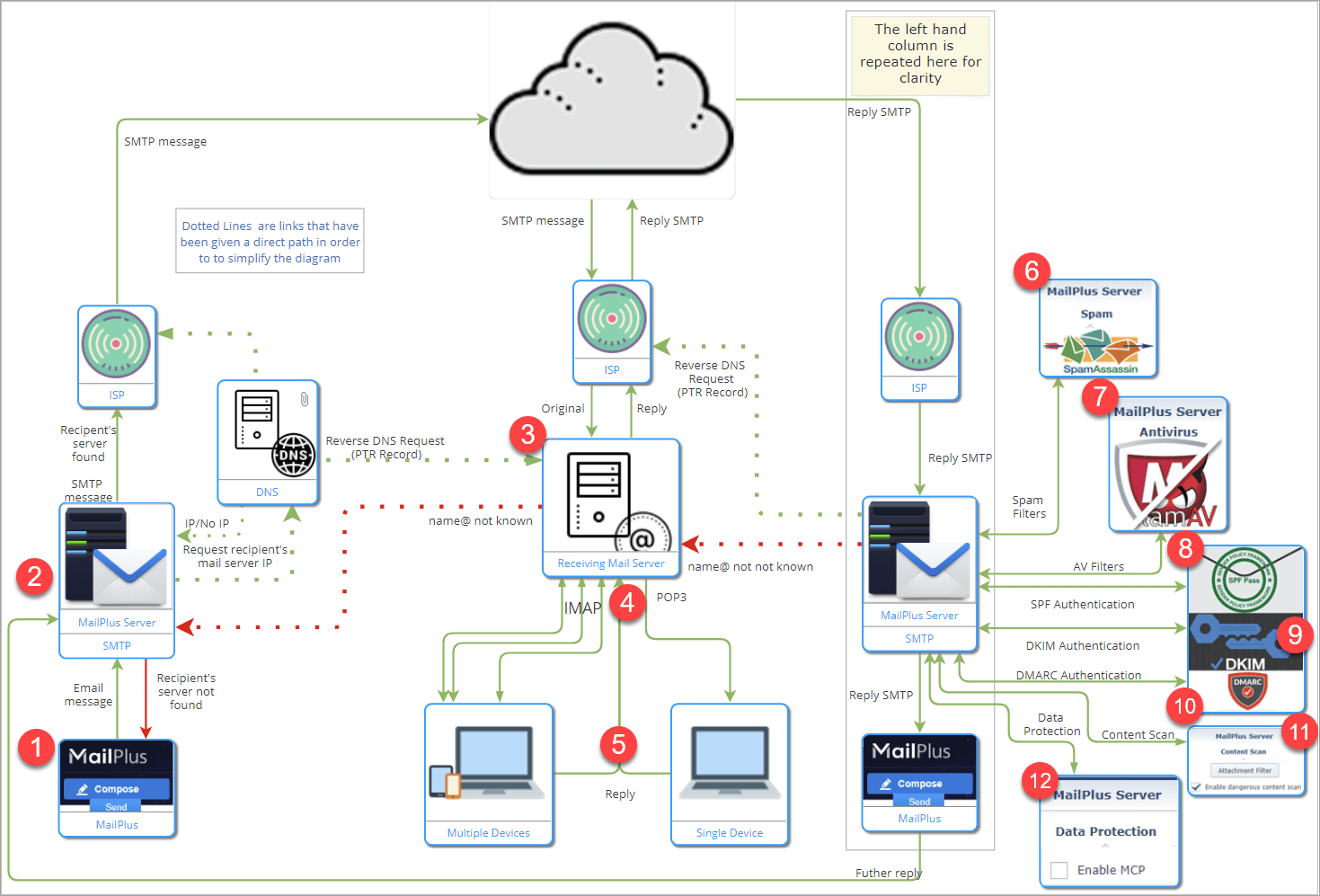 And Finally…
I hope you found this guide useful. I try to update it when I discover more about the products involved. If you have any comments or better solutions, I'd love to hear from you. You can use the Comments area below or the Contact link in the top menu.
Paul Barrett